Spaghetti and the Wall
Jul 29, 2020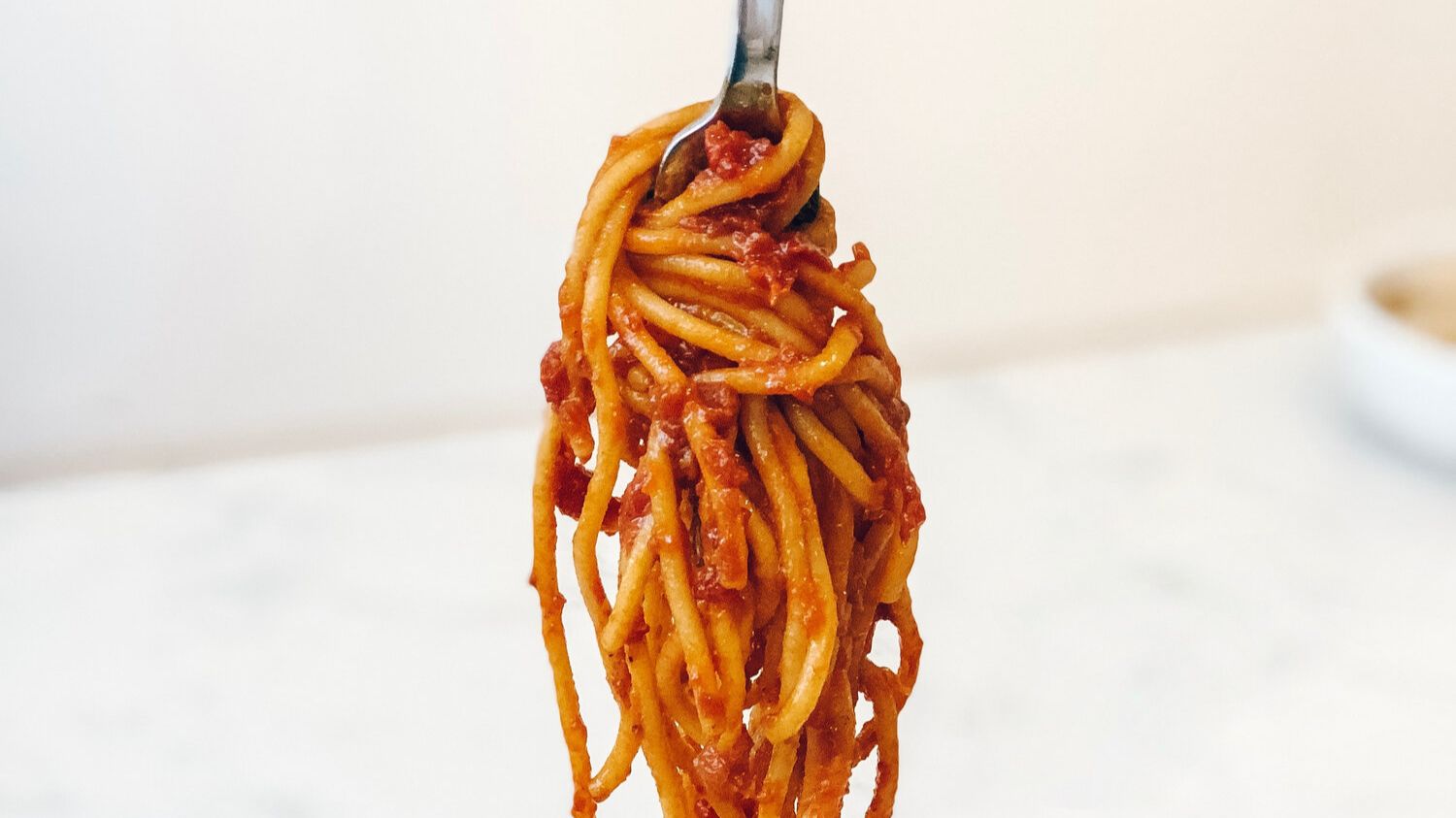 Is Your Spaghetti Sticking?
We all like pasta, don't we? I don't think I've ever met anyone who doesn't like pasta.
Angel Hair de la Mer, Fettuccini Alfredo, Vermicelli Alla Puttanesca, Baked Ziti, Orecchiette with Broccoli Rabe, Mac and Cheese, Pasta Primavera, Spaghetti and Meatballs, Penne alla Vodka, Ricotta & Spinach Ravioli, Tagliatelle Bolognese, Lasagne, Rigatoni Alla Carbonara...
Mmmmm, just thinking of all the delicious kinds of pasta makes me hungry.
Imagine the abundance of all the different types of pasta, there's over 350 different types of pasta around the world. One for almost every day of the week.
Now, think about the men in the world.
According to the UN, there's 101.8 men for every 100 women (like those numbers?) and the number of men, since 1960 are increasing while in China and India the men outnumber the women by Herculean leaps and growth. (Sounds like a trip abroad is in order after Covid. Sure, we can pretend we're going there for the rich culture, delicious food and spiritual enlightenment but, we know.)
(The article links to the numbers are below).
I know what you're saying, "But, Elizabeth, aren't most married?"
Yes, they are, which should give you hope that people are electing to get married. Can you believe?
"In 2017, the U.S. census reported 110.6 million unmarried people over the age of 18—that's 45.2 percent of the American adult population—carrying out their lives to a new set of societal norms", says The Observer.
How many do you need in your life.
How many do you desire?
For most, it's 1 and, as you can see there's an overabundance of single (usually) walking, talking, living, breathing men.
So, what are you waiting for?
Stop throwing spaghetti at the wall meaning stop casting your fishing net wide and deep, which means be specific in what and who you desire.
Stop allowing undesirable unavailable, unworthy men into your life because
There's an abundance of smart, talented passionate available men and
You so deserve one, today, right now!
So, once agin, WHAT are you waiting for?
Oh yes, that's where I come in.
But, instead of telling you how vastly talented I am with helping, teaching, inspiring, prodding, prompting successful single women and heart centered men how to pleasurably attract (even in these times) date (yes, it can be done while staying safe, and the results are so much better) and create their ideal relationship intentionally while having a fun and excitingly amazing time, let me give you some examples from those who know,
https://www.daretodatedifferently.com/testimonials
If you're ready to be in a relationship, let's get you on my calendar so, we can talk.
Date intentionally,
Elizabeth www.DareToDateDifferently.com
https://ourworldindata.org/gender-ratio
https://www.washingtonpost.com/graphics/2018/world/too-many-men/
https://observer.com/2018/01/more-americans-are-single-than-ever-before-and-theyre-healthier-too/#:~:text=In%202017%2C%20the%20U.S.%20census,new%20set%20of%20societal%20norms.
Schedule your free strategy call and learn actionable steps that will help you attract, date, and create a loving, connected relationship.
BOOK A STRATEGY CALL
Stay connected with the latest dating tips!
Sign up to receive the most current dating strategies and tips.
Don't worry, your information will not be shared.
We respect your privacy.